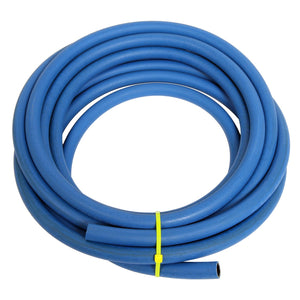 3/8" Diesel Rated Fuel Hose 10 ft
High quality push lock, nylon reinforced, style fuel hose for your project.  Perfect for supply and pressure lines and use with our spin-on fuel filter kits or injection pump inlet fitting upgrades.  Rated for continuous use with diesel and bio diesel.
Common length requirements are 10 feet from fuel tank to lift pump and 10 feet from lift pump to injection pump.
3/8" ID - 6AN
Sold in 10 foot increments. All current inventory is BLUE hose.
---
We Also Recommend