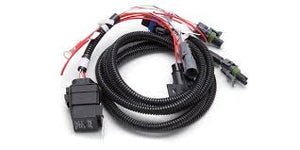 Lift Pump Relay Harness
A must have for all years of the 6.5L!  This will take the load off your oil pressure switch and run two new, heavier gauge, wires to your factory or replacement lift pump to ensure it gets the steady power it needs to function reliably.  We've also updated them to use a weatherproof, fused, relay.
*Please select the correct model when ordering due to variances in under-hood wiring configuration by model year
Saves your OPS from burning out, provides proper current and voltage to the Lift Pump (LP), Takes the load off your original electrical system. 
---
We Also Recommend