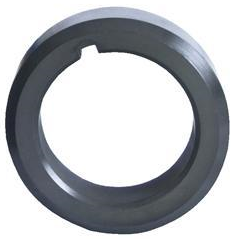 Fluidampr Spacer Ring
This is the SPACER ONLY for a 6.2 or 6.5L Fluidampr.  There are two part numbers for Fluidamprs for this application and both kits use the same damper but one comes with this spacer and one doesn't.  We have a few to help you out in the situation where you have a Fluidampr already but need the spacer to install it on an older motor.
The spacer is required to fit the 6.5L Fluidampr onto 6.2 or 6.5L engines that do NOT have a crankshaft position sensor reluctor wheel on the crankshaft timing chain gear.  
---
We Also Recommend