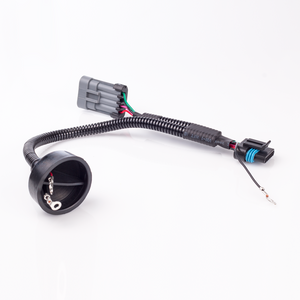 Injection Pump PMD Harness
This is a high wear item that we suggest replacing if you are having issues even after trying multiple PMD.  The connections get brittle and will fail causing the truck to intermittently shut down.  All of our re-manufactured pumps come with one already installed.
Note, this is not compatible with the grey Stanadyne PMD. You can change to any black style PMD to fix that, however. 
---
We Also Recommend